Center for Cultural Excellence
Every organization has a culture, for better or worse. Leaders set the tone with their words and actions, intentionally or not, shaping the experience of each person in the organization and those the organization serves.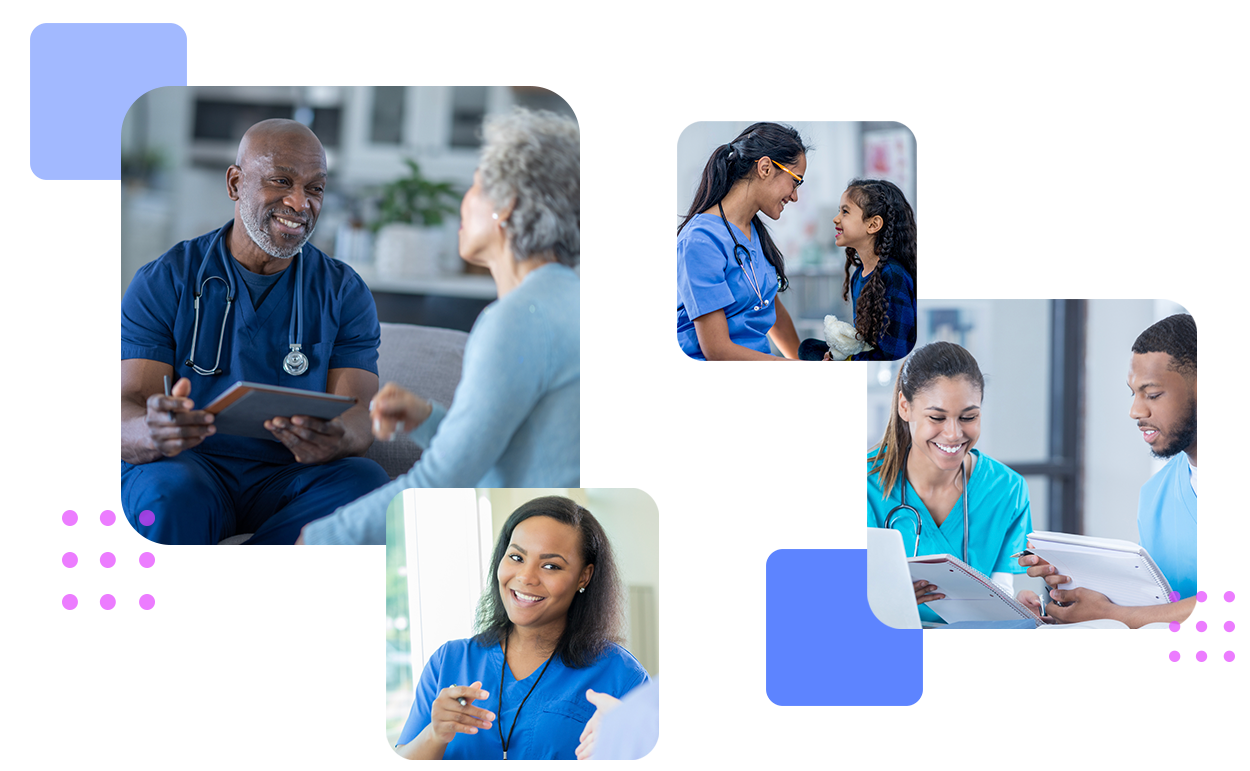 This culture work is ongoing.

It's never going to be finished

.
REFLECTION
Pause for a moment and think about your organization ...
How would you describe your culture?
Questions to consider:
Values

◆ Does my organization have clearly articulated values, and if so, do leaders demonstrate those values through their words and actions?


◆ Do our processes and procedures adhere to our values?
Outcomes

◆ When looking at desired outcomes, what is emphasized? (Competitive advantage? Monetary impact? Patient outcomes? Employee wellbeing?)

◆ Do we focus on where we fell short, or where we succeeded?
Perception

◆ If we were to ask frontline team members to describe our organizational culture, what would they say?

◆ What would our customers say?
Impact

◆ Does our culture allow leaders, employees, patients, and families to be their best selves in every interaction?
Growth

◆ Is there room for improvement?

◆ Do leaders encourage and recognize suggestions for growth and improvement?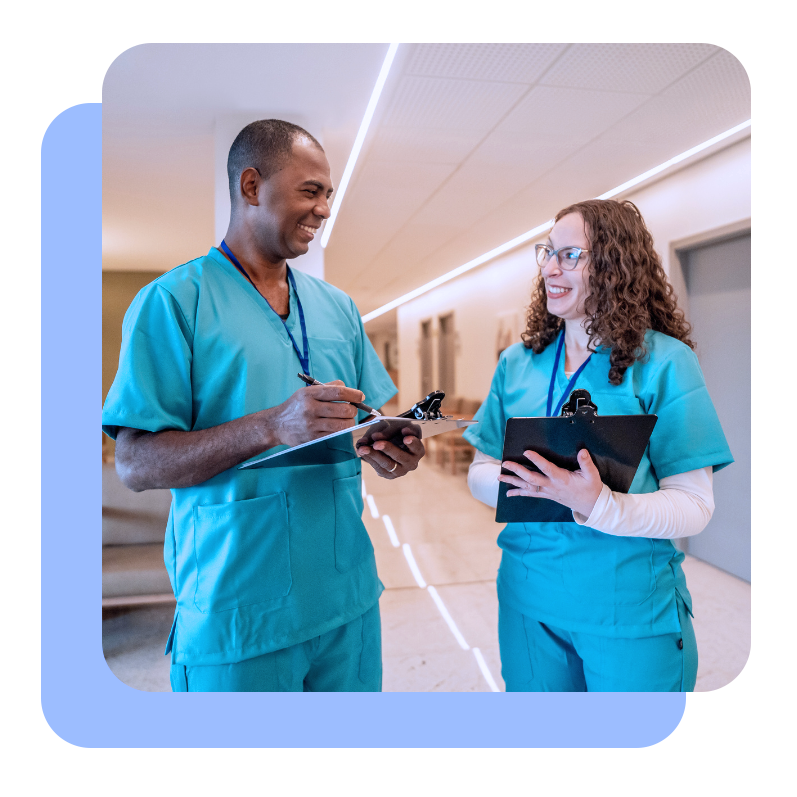 LEARNING
The ROI of culture
Research correlates positive organizational cultures to everything from improved employee engagement and retention to increased patient safety and financial performance.
At Wambi, we elevate meaningful moments that otherwise go unseen to fuel cultures where each person feels seen, valued, and empowered to be their best self. We partner with people-first organizations to support and ignite positive cultures through incremental change. Together we build cultures of excellence where everyone can thrive.
Where to start?
Positive cultures come in all shapes and sizes, but they have six core elements in common:
Values Alignment
Most organizations put time and energy into detailing their core values. This is a best practice as values act as guiding principles to unite your organization behind a shared purpose.

However, stating values is just the first step. For your organization's values to have their desired impact, employees must understand what they look like in action.
Leaders must consistently demonstrate and reinforce organizational values by:
Living core values in their own words and actions.
Recognizing team members for demonstrating values in action.
Sharing stories that showcase the impact of lived values across the organization.
Ensuring that policies, procedures, and promotions support shared values.

Why Are Company Values Important For Healthcare Organizations?
Learn more about organizational values, why they matter, and their impact on outcomes.
What Is Organizational Culture? And Why Does It Matter?
This comprehensive overview from Gallup covers everything from a basic definition of culture, to why culture matters, and how leadership influences organizational culture.
Why Core Values Matter (And How to Get Your Team Excited About Them)
This quick read from Forbes details the importance of core values to organizational culture and how to drive team buy-in.
Communication
Effective communication starts with leaders—what they say and how they say it impacts the lived experience of every member of the organization—and cascades across teams. When leaders pair clear and effective communication with active listening, they drive cultures in which team members feel seen, connected, and a sense of belonging.
Key practices of positive communication include:
Authenticity: We are drawn to people we perceive to be "real.

"

Communicating in your authentic voice gives you the best chance to connect with and inspire your team.
Empathy: When you put yourself in another's shoes, you gain perspective. Communicating with empathy allows you to demonstrate that you understand another's position, and ensures that person will feel seen and heard.
Vulnerability: When you embrace your discomfort and share vulnerably with your team, you create an environment where team members feel safe to do the same. This psychological safety opens the door for improved collaboration and performance.
Storytelling: Good stories engage, inspire, and connect us to others, all while helping us retain the lessons shared. Leaders love to share data points, but the real power to influence others comes from connecting that data through the emotional impact of a story. Surfacing and sharing stories of impact across your organization will keep team members connected to purpose and each other.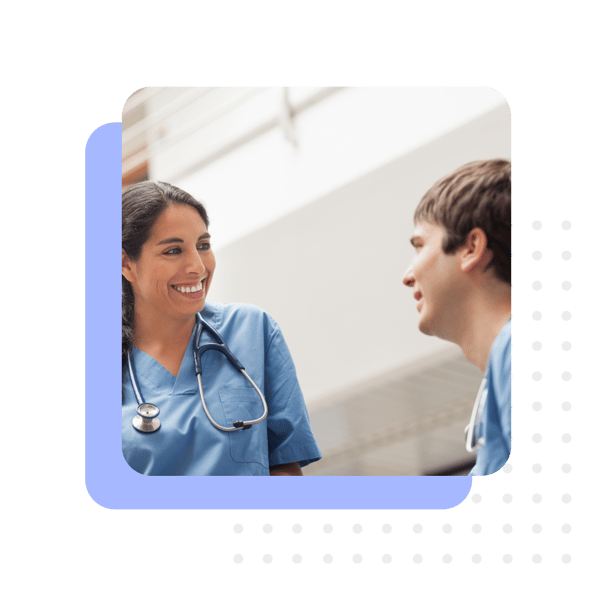 Every time I have an opportunity to show vulnerability, I show it as much as I can.

Five Proven Ways Healthcare Leaders Can Bridge the Human Connection Gap at Their Organizations
To strengthen human connection among staff, healthcare leaders need to emphasize emotional intelligence, focus on active listening, and share recognition.
Vulnerability is a Strength, Not a Weakness
Understand the shift to collaborative leadership and receive advice from leaders on how to be vulnerable at work.
Shortening the Distance Between Leaders and Frontline Workers
Covering everything from active listening and authenticity to vulnerability, this article summarizes ways to use communication tools to connect with frontline team members.
Empowerment
Positive cultures empower their members to make an impact. Team members who feel a sense of ownership take pride in their work and are invested in their organization's success. Empowering leaders, team members, patients, and patients' families builds trust and creates a sense of connection and belonging.
Leaders can empower their teams by:
Seeking their opinions and suggestions on how to overcome organizational challenges.

Giving them a voice in decision making when possible.

Allowing them the autonomy to do their work in a way that emphasizes their strengths.
Retaining Healthcare Team Members
This white paper outlines how healthcare leaders can improve employee retention rates and reduce turnover.
Facing Burnout by Building a Culture of Respect
Each member of an organization brings a diverse perspective. Provide channels that foster open communication and connection to ensure every voice is heard.
Key Takeaways from Mark Cuban Keynote
In a Becker's Keynote address sponsored by Wambi, Mark Cuban shares how hard work, personally and professionally, is a prerequisite for any leader. Learn how to empower your teams to succeed through hard work, dedication, and believing in yourself.
Meaning and Purpose
Organizations that connect their employees to the meaning and purpose of their work enable them to accomplish big things. A sense of purpose is tied to improved physical and mental health, lower stress levels, retention, and organizational performance. In positive cultures, every member understands the purpose of their role and finds meaning in the day-to-day impact of their work.
Leaders can help their team see the meaning and purpose of their work by:
Ensuring that every job description states how the role supports the
organization's mission.
Sharing stories of impact. (In a healthcare setting, patient gratitude
letters are a powerful way to reconnect team members with their everyday impact.)
Elevating moments of connection so employees see their impact on each other.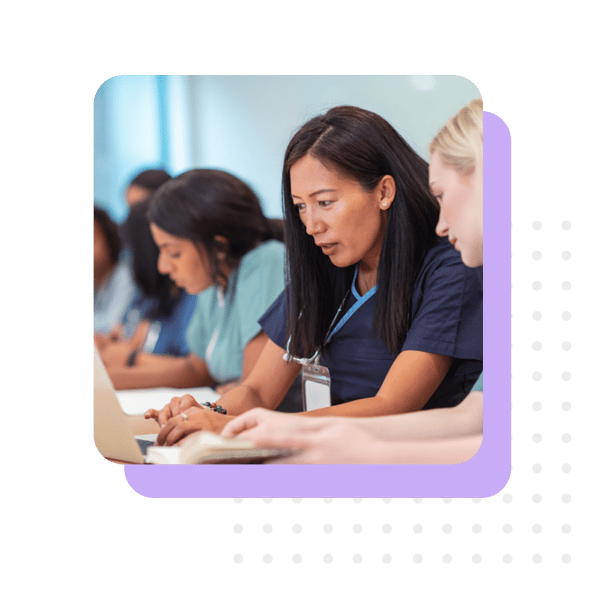 Leading with the Heart
Listen as Wambi CEO Rebecca Coren joins Dr. Rosie Ward on the Show Up as a Leader podcast to share her leadership journey and the importance of reminding people of their "why."


The Power of Why: Purpose-Driven Leaders Share Their Ikigai
Healthcare leaders share their recommendations for engaging their workforces by connecting individuals to their purpose.
Engaging On-site Workers: 7 Keys to Promoting Retention
Learn seven key practices for engaging workers from Gallup. These include telling people that they matter and connecting them to purpose.
Recognition and Appreciation
Positive cultures value the contributions of all members, and they make sure their people know it. Providing frequent, meaningful recognition and appreciation ensures team members understand their impact. When people are recognized for their contributions and appreciated for who they are, they feel valued and are buffered from the effects of burnout and stress.
Leaders can increase the impact of recognition and appreciation by making it:
Frequent: When it comes to recognition and appreciation, more is better!
Timely: Don't wait to share your gratitude. The more immediate the praise, the bigger the impact.
Specific: Help your team members understand exactly how their presence and actions contribute to your organization's mission.
Authentic: Your authentic voice is the one that will resonate most. Instead of focusing on the best words to use, focus on the warmth conveyed.
Public: Increase the impact by sharing praise and gratitude publicly! Public recognition and appreciation show your values in action for the entire organization to see, amplifying the good and creating upward spirals of positivity. A platform that elevates recognition stories across your organization is an effective way to operationalize these efforts.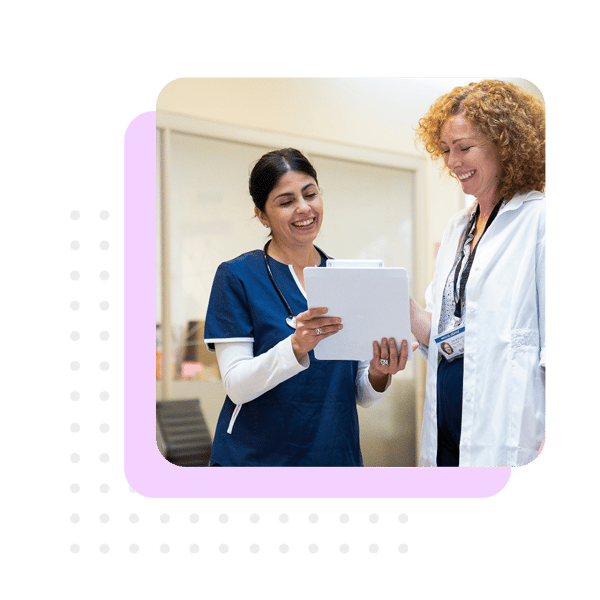 The Gratitude Toolkit
This toolkit includes research and activities to cultivate positive work culture through the power of gratitude.
The Power of Positivity: The Impact of Patient Gratitude
Understand how gratitude from patients and family members makes a positive impact on team members and hospital culture.
Why Employees Need Both Recognition and Appreciation
From Harvard Business Review, learn the difference between recognition and appreciation, and why leaders need to be doing both
Hope
Hope propels humanity forward, giving us strength and the motivation to get through difficult times. While challenges are inevitable, positive cultures help their members envision a better tomorrow. They allow space for a positive outlook, even when things look dark.
Leaders can encourage hope by:
Prioritizing supportive relationships.
Reminding their team of available support networks.
Using humor and inspirational messages.
Highlighting past successes.
Painting a picture of a brighter future and a path forward.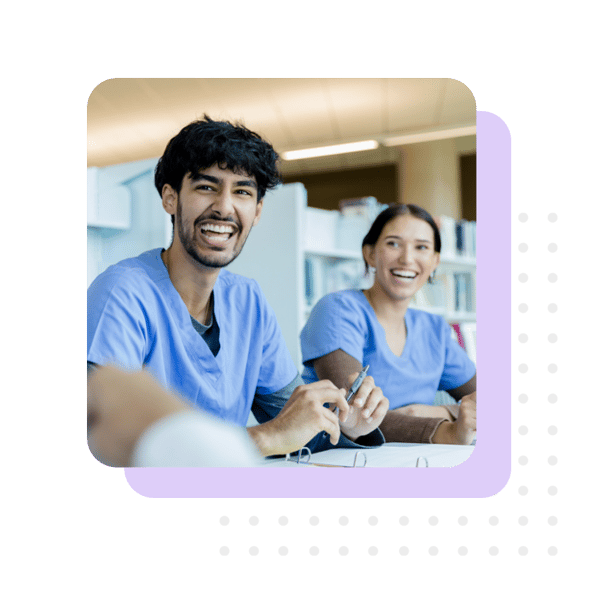 Bridging Humanity in Healthcare
Listen as Sven Gierlinger, Chief Experience Officer at Northwell Health, shares the importance of relationships, connection, and fostering hope in this Moments Move Us podcast episode.
The Power of Positivity: Improving Outcomes
Learn how positivity improves problem solving and ways that healthcare leaders can embrace optimistic leadership.
Mission Impossible: Being Hopeful Is Good for You
This article from the American Psychological Association details the physical and emotional benefits of hopefulness, and offers strategies to cultivate more hope.
let's connect
Ready to take your culture to the next level?
Contact us to learn how Wambi can help operationalize a culture of excellence, ensuring your efforts achieve maximum impact across your organization.